RewardMob Beta - Overview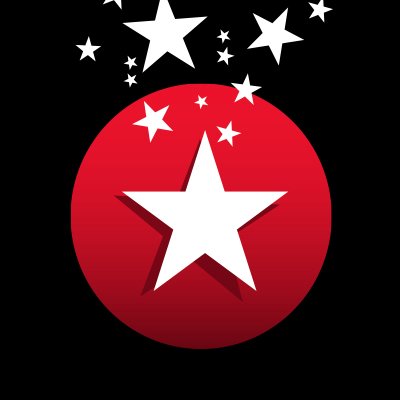 Like I've mentioned before everybody loves money and games, well i found ANOTHER money making app like
Ascensor
that's In beta. The app is called "RewardMob"
the basic idea is you download partner apps which have the "RewardMob System" implemented and you enter FREE ENTRY tournaments to compete against others, there's a prize pool in every tournament (usually $20 - $100) the higher your ranking in the tournament the more you'll get, you will also gain "rewards" which are basically spins for a wheel that gives you a chance to either win a instant prize (like; iTunes card, Amazon card etc) or points (which you will need to climb the leaderboards). The app is still being tested, so I will drop a link at the very end of this post for people wanting to apply. I have not received any payments so far from them, the tournaments usually last for 2 days (which is kinda longgggg) there's only 2 games available during the beta but more will be added before the release. The support for this app is absolutely amazing with quick replies and quick fixes you can't beat it, the developers of this app listen better than most game makers. Unlike most other betas "RewardMob" is actually paying out to the testers so you better hop on it before the beta ends. I wanna go through the good and the bad for this app, before I do I wanna state that I absolutely love this app and I will 100% recommend it to anybody who wants some extra money for playing games. I'll go as far as saying RewardMob is 85% better than
Ascensor
due to how active the developers are, almost right after posting the
Ascensor Beta - Overview
they stopped paying out to me after I won close to 5 times (which is $25) in a row, so I guess you can't win to much or you'll just not get paid.
The Good:
- Amazing Support
- Amazing UI
- Free Tournament Entries
- Fairly balanced wheel
- Easy to earn "Rewards/Spins"
- Earn money based on rank in the tournament ($1 - $50) (either way you'll have some kinda money going into your wallet)
- Always credits you for completed tasks/missions
- Super nice in-game tracker for rewards
- Cheater report system (don't know if this actually matters since people still cheat)
- No Ads at all (besides the offers you get when spinning the wheel)
The Bad:
- 2 - 10 day tournaments
- $25 minimum Payout
- Cheaters
- Offers tasks to complete for points/rank in tournament
- Limited Games (in total there's 4 - 6 games only 2 is available during the beta)
- Auto-sign in hardly works
- Only supports Facebook or email signup
- Games have little to no explanations on how to play
- Tournaments take awhile to finalize (2 - 6 hours)
- Money is put into pending for 30 days after placing/Wining in the tournament (which completely sucks)
I really had to look hard for what's bad in this app since it's almost perfected, This app is a MUST have for anybody wanting to make some extra money while playing games. I personally don't like the limitation in the games that are included with the RewardMob system, hopefully they will add a lot more into the mix or maybe switch the selection of games every week, but that doesn't mean I'm gonna stop using it as I said before this app is amazing and a must have. This app completely blows
Ascensor
and any other money making apps/Games out the water. Most "Make money while playing games" apps are lies due to the fact you have to spend at least $1 to enter the tournament, this is the ONLY app I found which let you enter a tournament completely FREE without charging a dime. It's very rare to find a good money making app these days since most of them are all scams or rip offs taking months to actually cash-out. I will provide the about text from the app for everybody to see.
RewardMob About Text:
RewardMob is a tournament based reward platform for PC and mobile games. We partner with game developers and advertisers to offer players the chance to win instant rewards or advance in tournaments while improving their gaming skills!
With RewardMob, players are offered reward boxes containing either real life prizes or points that help them climb up the leaderboard for that game. At the end of the tournament, we pay out cash and prizes based on the position at which the player finishes.
RewardMob is a brand new concept in the online gaming industry. Whether you are a game developer, an advertiser or a player, you will love what we can offer you!
As all game developers know, number of users and retention of players is critical to a game's success. With RewardMob, game developers benefit from an additional revenue stream through player/advertiser engagement. This service is completely free and will not interfere with any existing revenue streams. Not only does this offer a solution to increase profits from new games, but it can also help to reignite interest in previously released games. RewardMob will work with the game developer to create tournaments which can be personalized based on the developer's requirements. Think of this as like free publishing - we bring the players to you! They are not only incentivized to play, but to stay! The better they become, the more cash and prizes they can win. The more they play, the higher the stakes, as leaderboard prize pots grow when players complete offers from our advertisers. The best part? Everything works in unison and at no time does claiming of prizes or interaction with advertisers interfere with game playing. All rewards, prizes and offers collect in the non-intrusive RewardMob app and can be opened or completed at any time.
At RewardMob, we know our users! Advertisers will profit from our targeted marketing and a potential audience of millions. Forget the tired, old ways of online advertising that only serve to annoy and frustrate users; RewardMob allows our advertisers to engage with players for mutual benefit - advertisers get noticed and users get paid through cash back offers! This also serves to drive the tournaments and increase the prize pots for those games.
Players will love our real life rewards and the chance to win cash prizes by advancing up our leaderboards! RewardMob offers gamers the incentive to play and play often. Learn and understand the game to develop skills and instincts. Compete against other players and attempt to dominate the tournaments! Rather than flipping through or paying to disable ads, players will want to complete advertising offers in order to advance on the leaderboards for a chance to win prizes or simply to earn cash back offers. The more they play and interact with our advertisers, the larger the prizes to be won. However, if money is not an incentive, the player can opt out of advertising offers and claim real life rewards instead!
Using RewardMob is like playing a game within a game. Best of all, it's FREE for everyone - game developers, advertisers and players alike!
RewardMob is committed to making gaming great again. We bridge the gap between online play and real world pay.
Unlike others they also offer a way for PC players to earn money which is absolutely amazing that there not excluding the PC community, but it also brings up "how are they gonna stop the cheaters?", i feel like they have a pretty hefty anti-cheat or everything is server-sided even then the games aren't impossible to cheat, they really can't completely stop the cheaters but they can make it super difficult for them to cheat. I haven't been paid but I have placed in 2 tournaments which got me a few bucks inside my wallet, I will make sure to put a picture right before the links. I hope everybody enjoyed this little "Overview".
Tournament Winning Email:
RewardMob Beta Link:
-
Apply for Beta
Donation Links:
-
PayPal.me
-
Donation Page